See on Scoop.it – Aesir Shark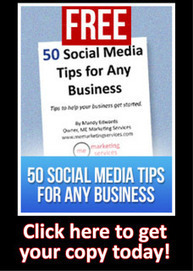 After vetting over 300 new Twitter followers over the past 2 days, I felt inspired to write this week about why I won't follow someone back on Twitter.
Let me start out by saying, I love Twitter. It is the platform I've gotten the most clients from and I spend a lot of time on it. That being said, I just do not follow anyone or everyone. With millions and millions of people on Twitter, there are just some that do not fit my niche or that have no clue what they are doing.
I know you're thinking, "wait! I'm not sure I know what I'm doing!". That's not what I'm talking about. It's those who buck the system or are just obnoxious. If that is you, listen up Here are 8 reasons I won't follow you…
See on memarketingservices.com