See on Scoop.it – Aesir Shark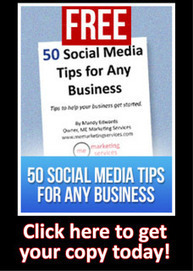 After vetting over 300 new Twitter followers over the past 2 days, I felt inspired to write this week about why I won't follow someone back on Twitter.
Let me start out by saying, I love Twitter.  It is the platform I've gotten the most clients from and I spend a lot of time on it.  That being said, I just do not follow anyone or everyone.  With millions and millions of people on Twitter, there are just some that do not fit my niche or that have no clue what they are doing.
I know you're thinking, "wait!  I'm not sure I know what I'm doing!".  That's not what I'm talking about.  It's those who buck the system or are just obnoxious.  If that is you, listen up   Here are 8 reasons I won't follow you…
See on memarketingservices.com
See on Scoop.it – Marine life

See on Scoop.it – Marine life

 The Guardian
Global warming and oceans: what are the known unknowns?
The Guardian
Perhaps the most important component of the Earth's climate, and perhaps the hardest to measure, is the oceans that cover over 70 percent of the Earth's surface.
See on Scoop.it – Marine life

 While the researchers said the ocean remains basic rather than acidic, meaning it has a pH level greater than 7, falling pH is a measure of acidification that may harm marine life from mollusks to fish, according to an Aug. 25 study in the journal Nature Climate Change.The oceans are becoming a repository for almost all of Earth's excess heat, driving up sea levels and threatening coastlines, according to a leaked draft of the most comprehensive United Nations report addressing climate science.
See on Scoop.it – Marine life


 I'm reading with mounting incredulity the increasingly frenzied reports about the radiation problems at the site of the crippled reactors at Fukushima. The idea seems to be gathering speed that there is some major problem at the site, one that's going to have regional or even global implications for health and the environment. I'm afraid this simply isn't true. We do have a very expensive problem and there are also highly local problems at the plant. But in the larger scheme of things the dangers are somewhere between vanishingly trivial and non-existent. Indeed, an entirely reasonable and sensible solution to the radioactive water at the plant would be to simply dump it all into the ocean.
See on Scoop.it – Marine life


Former Highveld and 5fm DJ, media personality, company director and activist, Grant Nash, has just landed in Taiji, Japan, as part of an awareness campaign to save the world's dolphin community.
Grant was approached by Sea Shepherd Conservation Society, an international non-profit marine conservation organization whose mission is to defend, conserve and protect ocean wildlife worldwide. With the generous sponsorships from PURE IMAGINATION MEDIA and CANON South Africa, Grant is able to make, and document, this trip.
The slaughter of 20,000 dolphins, porpoises, and small whales occurs in Japan each year. Starting on September 1st and usually continuing through March of the next year, fishermen herd whole families of small cetaceans into shallow bays and mercilessly stab and drown them to death. This annual slaughter of dolphins was virtually unknown until 2003 when Sea Shepherd globally released covertly-obtained footage and photographs of the now infamous bloody "Cove" in a village called Taiji.
After the widespread controversial release of the documentary, The Cove, more and more people are becoming aware of the abuse and savagery occurring in the waters of Taiji every year. Grant Nash and hundreds of other "Cove Guardians" worldwide are uniting in their fight against this barbarism. To date, their plea to the Japanese government to stop this cruelty has fallen on deaf ears, but by documenting the slaughter and raising awareness, the Guardians hope to unite the world to create change.
Grant Nash will be in Japan from 13th – 27th February, using his celebrity (though he modestly denies this term) as a platform in which to enlighten South Africans, and the world about the initiative.
More than just a tree-hugger:
Grant Nash is a very vocal vegan, and has become synonymous with protecting wildlife. He has been called a tree-hugger on more than one occasion, but he highlights the bigger picture:
– See more at:http://grantnash.co.za/grant-nash-arrives-in-taiji-japan-as-cove-guardian-for-sea-shepherd-conservation-society/#sthash.RRFPT0jt.dpuf
See on grantnash.co.za
See on Scoop.it – Marine life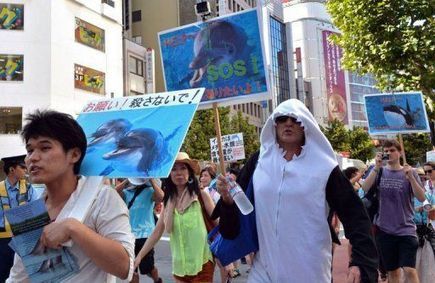 As the dolphin hunt season has begun in Japan, environment activists rallied in Tokyo on Saturday to show their protest against the annual event in the country. According to Action for Marine Mammals, the rally organizer, the demonstration in the capital was only one of the protests around the world. In central Tokyo, there were 50 people who joined the rally bearing banners saying, "Stop the slaughter."
"Japanese people are responsible for stopping our country's barbarian dolphin hunt," said the group's leader Toshiaki Morioka. Besides joining the protest in Tokyo, there were also others who went to Taiji in Wakayama, which is known for its annual dolphin hunt. The fishing village caught the attention of the world because of a 2009 documentary film called The Cove. Known for winning international recognition, including the 2010 Academy Award, the film featured how dolphins are captured and slaughtered in the southern town. The film also described Taiji as "a little town with a really big secret." When the dolphins and whales are captured, some are placed in aquariums while the rest are slaughtered for meat. The dolphin hunt season lasts for months.
See on Scoop.it – Marine life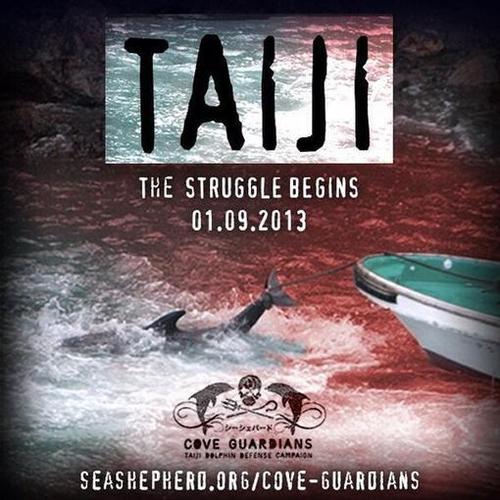 RT @Foxewise: '@SeaShepherd PLZ dignity'no ranting tweet 4❤ #ShutTaijiDown @OmarSeaShepherd #tweet4taijhttp://t.co/nZdgPb6vkr http://…
See on Scoop.it – Aesir Shark

FEATURED CALL TO ACTION: (Takes less than 5 minutes) Tweet the following messages: @marissamayer Please stop selling and ban harmful dolphin products on Yahoo! Japan. #tweet4taiji @CoveGuardians @k…
Aesir Shark's insight:
Via #Cove #Guardian @AesirShark
See on Scoop.it – Aesir Shark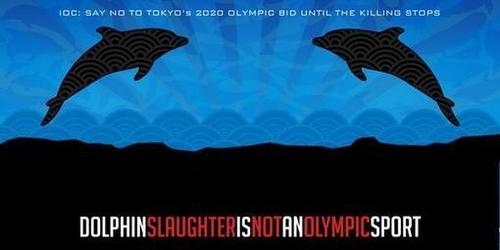 RT @Ines11268: RT"@FreedomBlueOrg: #Tokyo2020 #IOCShameOnYou #Tweet4dolphins #tweet4Taijihttp://t.co/RFLqXOLjXt";
See on Scoop.it – Marine life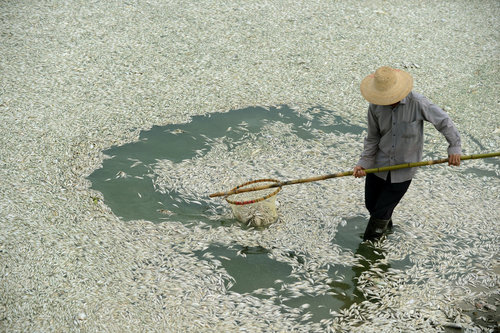 Tests showed extremely high levels of ammonia in the Fu River downstream from a chemical plant, raising new alarms about the degradation of rivers in China.
See on Scoop.it – Marine life


Converting a carnivorous fish may benefit oceans
Richmond Times Dispatch
Cobia is a sleek and powerful fish that devours meat — crab, squid, smaller fish, you name it.
See on Scoop.it – Marine life


Posted by Natacha Gajdoczki
Did you grow up loving Flipper?  Dolphins are truly lovable, but they are far more than just fun,  creatures of the sea. Here are 10 fascinating dolphin facts that will make you love them even more.
1. Nearly 40 species of dolphins swim the waters of the world. Most live in shallow areas of tropical and temperate oceans, and five species live in rivers.
2. Dolphins are carnivores. Fish, squid and crustaceans are included in their list of prey. A 260-pound dolphin eats about 33 pounds of fish a day.
3. Known for their playful behavior, dolphins are highly intelligent. They are as smart as apes, and the evolution of their larger brains is surprisingly similar to humans.
4. Dolphins are part of the family of whales that includes orcas and pilot whales. Killer whales are actually dolphins.
5. Dolphins are very social, living in groups that hunt and even play together. Large pods of dolphins can have 1,000 members or more.
6. Depending on the species, gestation takes nine to 17 months. After birth, dolphins are surprisingly maternal. They have been observed nestling and cuddling their young.
7. A dolphin calf nurses for up to two years. Calves stay with the mothers anywhere from three to eight years.
8. Dolphins have acute eyesight both in and out of the water. They hear frequencies 10 times the upper limit of adult humans. Their sense of touch is well-developed, but they have no sense of smell.
9. Dolphins have few natural enemies. Humans are their main threat. Pollution, fishing and hunting mean some dolphin species have an uncertain future. In 2006, the Yangtze River dolphin was named functionally extinct.
10. Because dolphins are mammals, they need to come to the surface of the water to breathe. Unlike land mammals that breathe and eat through their mouths, dolphins have separate holes for each task. Dolphins eat through their mouths and breathe through their blowholes. This prevents the dolphin from sucking up water into the lungs when hunting, reducing the risk of drowning.
See on padi.com